PwC Slovensko
Industry:
Audit and consulting
Company size:
large business (more than 200 employees)
PwC Slovakia is the largest consulting company on the Slovak market, helping local and international companies to build trust and solve important problems since 1991 in Slovakia with more than 900 employees now. We provide professional audit, tax, legal, advisory and technology services to support our clients in achieving their goals.
We believe that challenges are better solved together. That's why we've created a diverse, global community of solvers that encourages you to lead with your heart and values. And our inclusive community continues to grow. We're building a place where everyone feels like they truly belong. Where everyone is seen and heard. And where your unique skills are developed and put to work in unexpected and exciting ways, superpowered by technology. We invite you to be a part of our #CommunityOfSolvers.
At PwC Slovakia, we come together to address challenges in a way that drives lasting change for our clients across a variety of capabilities and industries. We create powerful solutions to make a positive impact. Every day. Are you ready to make a difference?
Let's get to work.
Our team
VĚRA VÝTVAROVÁ
Country Managing Partner
MARTIN GALLOVIČ
Partner, Assurance Leader
IVO DOLEŽAL
Partner, Consulting Leader
KARSTEN HEGEL
Partner, ATS Leader
BARTOSZ JASIOLEK
Partner, Tax & Legal Leader
TIBOR ČERNÁK
HC Leader
They wrote about us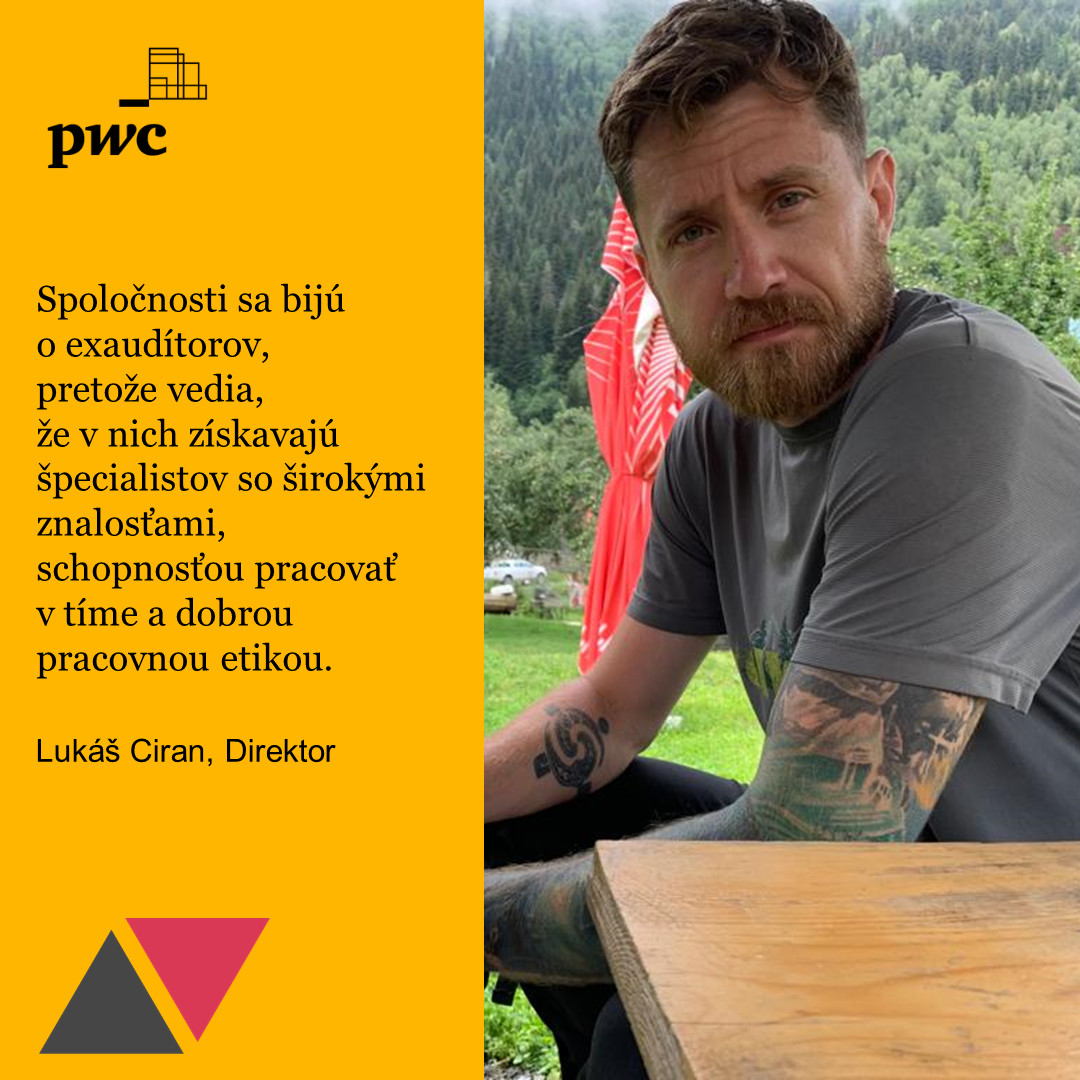 "Práca audítora je výborný odrazový mostík do ďalšej kariéry." – Lukáš Ciran
V PwC pracuje od roku 2007. Začínal ako junior audítor v Bratislave, neskôr naberal skúsenosti v PwC na Novom Zélande. Okrem svojej profesie sa dlhodobo venuje aj práci so študentmi na školách a a rozvoju juniorov vo firme. Lukáš Ciran, direktor, PwC
Contact
PwC Slovensko
Karadžičova 2
815 32 Bratislava